Our objective is to provide the best service possible and remove the inconveniences that you would normally experience when having body shop repairs.
Consumer awareness is increasing in the area of paintless dent repair. It has been widely used over the past 2 decades by car dealers, rental agencies and auctions to prepare vehicles for resale. Yet very few consumers are aware that the process exists.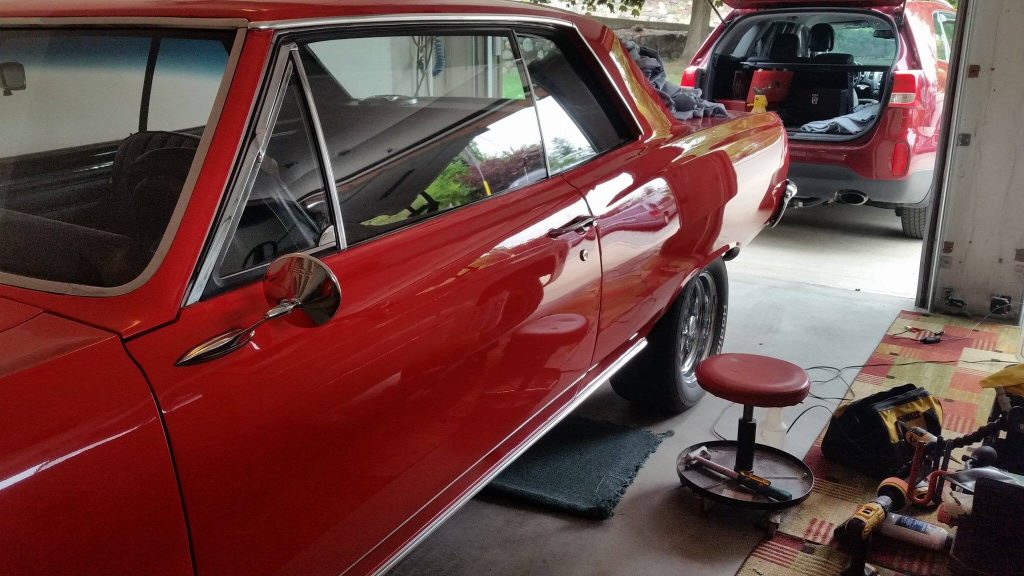 The PDR process is very effective for the following situations, from small to large dents (non-collision), generally 1990 model year and newer vehicles, the paint has not been broken or cracked and the dent is not near or on the edge of a panel. With The Okanagan Dent Guy, our technician has over 35 years of experience in the automotive field. So we know what customer satisfaction is all about.
The Okanagan Dent Guy's objective is to offer outstanding service, value and most of all customer satisfaction. To do so we offer services to Salmon Arm, Enderby, Armstrong, Lumby, Vernon, Coldstream,  Winfield, and Kelowna.
I would definitely recommend Eric, he did a superb speedy job on two vehicles at short notice.
Eric was easy to communicate with, arrived on time and was meticulous on the job he was doing. Highly recommend him to remove your dents, big or small. Thanks Eric!
Jonathan Belliveau
2023-10-05
Couldn't be happier with the work on my 2021 Chevy Equinox. Paid 1/3 of what the body shop quoted me and it's flawless. Eric was also very professional and easy to work with. Would recommend to anyone in need of dent repairs!
ArnabnRochelle Dutta
2023-09-12
Eric is a master of his craft. Made the ugly dents disappear like magic. He was really reasonable in his pricing and very friendly and professional. I would highly recommend him.
Theresa Storla
2023-09-05
On time, eyes like a hawk. The end result was fabulous! Thank you!!
Eric worked out in the blazing sun repairing dents on my car that I thought were either there forever or until I could afford to take it to a body shop. Flawless work and even removed the scratches associated with the dents, all for an affordable price. An absolute professional. I highly recommend The Okanagan Dent Guy, Eric.
Very professional and great service by Eric. Eric does our fleet and he is always eye on detail and does an amazing job.
Paul Hoiland Hoiland
2023-04-11
Eric did an amazing job fixing the dent in my car…and polished the headlights too. Great service and great guy. Thanks Eric